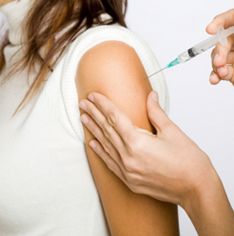 Getting the right vaccine at the right time is an important part of staying healthy. Joule Wellness Pharmacy is committed to providing more than just a vaccine. Our pharmacists will explain the benefits, possible side effects, overall effectiveness, and the proper dosing requirements for each vaccine. We will also communicate with your healthcare provider to ensure that your health records are updated accordingly.
We provide immunizations for the following categories:
FLU SHOTS (seasonal)
We provide flu shots for the general public beginning in September and continuing through the following February while supplies last. We offer flu shots to all individuals 18 years and older.
In general, there are only a few individuals who should not get a flu shot:
Anyone allergic to chicken eggs or sensitive to sulfates
Someone who has a fever or an acute infection
Anyone who has ever had a severe reaction to the flu shot
Pregnant women with doctor's prescriptions only
We also offer vaccinations in the following categories:
SHINGLES (Zostivax)
PNEUMONIA
TDAP (Tetanus, Pertussis, and Diphtheria Toxoid Vaccine)
GARDASIL (Human Papilloma Virus Vaccine)
TRAVEL
We accept Medicare and most insurance coverage where applicable.
Medicare Coverage: The influenza and pneumococcal vaccines are covered by Medicare. Joule Wellness Pharmacy files claims to Medicare on behalf of patients and accepts complete payment from Medicare.
Private Insurance: Coverage varies. Check with your benefit manager.