Medication Therapy Management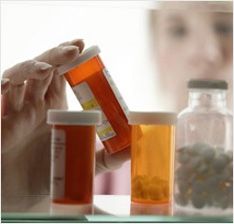 What is Medication Therapy Management (MTM)?
Medication Therapy Management is a personalized service provided by an experienced pharmacist. Our pharmacist will meet with you one-on-one to review all of your medications to ensure that your current drug therapy is both safe and effective.
We will review your health conditions and treatment plan to help make sure that:
You are taking only the medications you need.
You are taking the correct amount of medicine and at the right time.
Your medications are not interacting with each other.
Any vitamins, supplements or over-the-counter drugs you are taking are safe and effective.
You are not spending more than you need to for your medications.
Learn more about Medication Therapy Management! Contact us today!
Check with your health insurance company to see if this valuable service is available to you. We currently provide this MTM in conjunction with the following 2 platforms:

To schedule your personal consultation please call the pharmacy.