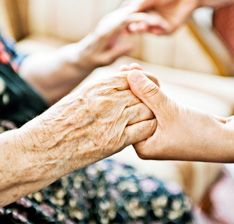 Joule Wellness Pharmacy serves Nursing Homes, Assisted Living Facilities, Group Homes, Hospitals and Long Term Care throughout Northern Virginia and Washington, DC that can benefit from this service and enhance their residents' quality of life.
We specialize in personal, professional and prompt service, no matter what size your facility. We would love to meet with you in person to introduce you to our professional representatives and discuss your facility's needs
Our medication system helps differentiate & grow your business based on safety & efficiency.
Our system organizes MEDS as they are distributed; by patient & distribution times.
Pharmacist Consultants available.
Same day delivery on orders received by 2 p.m.
7 or 14 day refill cycles-full credit on MEDS changes mid-cycle.
New resident MEDS always delivered on move-in day.
Saves staff time to provide more resident care.
Enhanced marketing advantage-brings added peace of mind.
No added costs for you or your residents.
Unit Dose Packing Services
We offer a custom packaging system to ensure patient medication adherence. This system inserts medications into sealed, pharmacist-verified packets with all of the instructions clearly printed on the outside. The medications come in a strip printed with name, time of administration, medication names and strengths, and directions. We trust that our commitment to offering the latest innovation in medication management provides greater peace of mind for you and your family that you or your loved one will be getting the medication they need when they need it.
Get the RIGHT Medicine to the RIGHT Person at the RIGHT Time...EVERY TIME!